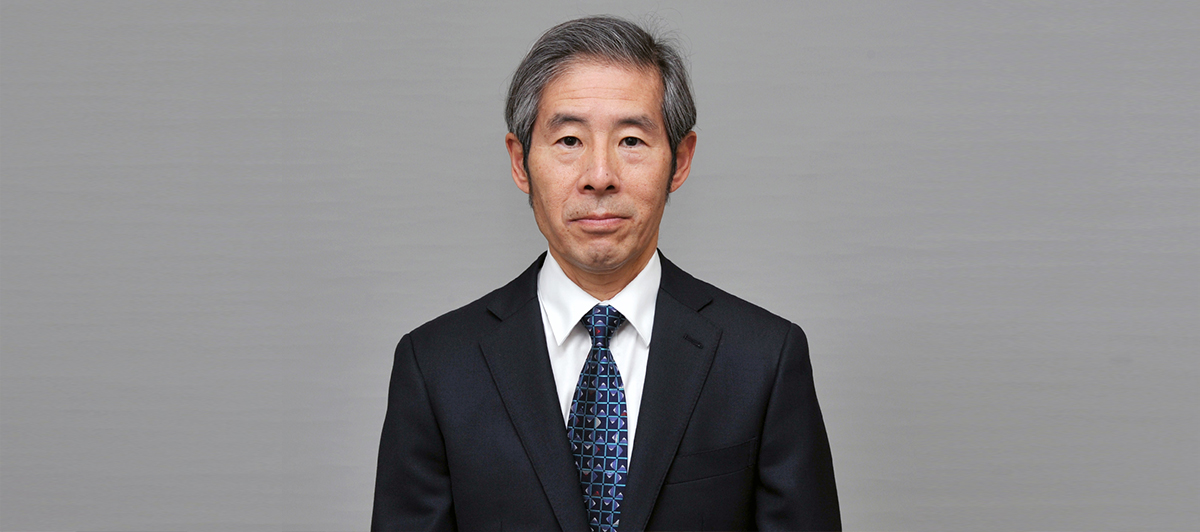 09 May

Working for harmony
Ken Okaniwa, Ambassador Extraordinary and Plenipotentiary, Japan, has helped foster cooperation between Kenya and Japan, bringing economic and social gains to new heights.
Could you please outline the main points of the Kenya-Japan economic relationship in terms of trade, FDI and development assistance loans?
 Kenya achieved strong economic growth of about 5% in recent years. Although COVID-19 negatively affected the economy in 2020, growth resumed in 2021. According to the Japan External Trade Organization polls, Kenya ranked highest among all the countries in Africa as the country which attracted the most interest from Japanese companies for seven consecutive years. This is a reflection of the generally favorable business environment and numerous opportunities in the country. As a result, the number of Japanese companies with operations in Kenya increased by twofold to 103 in the last five years.
Kenya is the largest recipient of Japanese Official Development Assistance in Sub-Saharan Africa, reflecting the importance Japan attaches to the country. Japan's cooperation has been directed toward education, health, agriculture, energy, forestry, infrastructure and other areas.
In what ways can Kenya play a role as a springboard for Japanese investment, trade, and tourism, both toward the broader east Africa region as well as the continent overall?
Mombasa Port is the entry point of the East Africa Northern Corridor, which connects Kenya, Uganda and Rwanda, etc. to the Indian Ocean. Currently, Japan is supporting the expansion of the port and building infrastructure in the area including the Special Economic Zone. Once this work is completed, the area is expected to be a hub for trade, manufacturing and other business activities.
Kenya is a member of the East African Community and the African Continental Free Trade Area, regional free trade agreements aimed at promoting intra-African trade. Through the effective implementation of these and other bilateral trade agreements, Kenya is expected to significantly increase its exports.
The combination of free trade agreements and development of infrastructure such as Mombasa Port will provide immense business opportunities, including for Japanese companies.
In advance of the next edition of TICAD, what major opportunities would you like to highlight to Japanese investors interested in doing business in Kenya?
Robust economic growth, a relatively well-educated population and political stability make Kenya an attractive destination for investment. In particular, the government's proactive policy on climate change and startups offers many opportunities for Japanese investors.
Kenya has an ambitious goal to achieve 100% renewable energy for electric power by 2030.  Japan has long supported geothermal power generation in Olkaria. Currently nearly 40 percent of Kenya's geothermal power was developed with assistance from Japan, with an additional 134MW under construction. Having trained over 300 persons, Kenya now has the capacity to develop, operate and maintain geothermal power, and is providing support to other countries.
Japan and Kenya concluded an agreement on joint crediting mechanism to reduce greenhouse gas emissions with technologies and funding from Japan. In February 2021, there was a groundbreaking achievement as GHG credits were issued for the first time in Africa to a project installing 1.6GWh solar PV system at a salt factory in Kilifi County.
Kenya also has a target to increase its forest coverage from 7 to 10 percent by 2030. Japan's cooperation with KEFRI is contributing to this goal including through introduction of improved varieties of trees adapted to arid and semi-arid areas. Japan's support to irrigation infrastructure and capacity building has contributed to higher productivity and increase in rice production in Mwea.
Kenya is one of the largest startup-hubs in Africa. The use of ICT is actually changing the way business is conducted in Kenya and other African countries. In Kenya, hundreds of startups, including some Japanese startups, are busy promoting business activities to improve society. For example, there are companies which supply off-grid electricity generated from solar energy to individuals by using mobile payment system, and Japanese companies have made investments in such business.
The Japan-Kenya Business Dialogue was launched in October 2019 by the CEO of Kenya Investment Authority and the then-Japanese Ambassador to Kenya. In what ways do you plan to carry forward the work of the Japan-Kenya Business Dialogue to promote trade and investment between the two countries?
Since its establishment in 2019, the Japan-Kenya Business Dialogue, composed of the Embassy of Japan, JETRO and Kenya Investment Authority (KenInvest) and Japanese companies with operations in the country, has been working vigorously to improve the business environment in Kenya, to promote Kenyan exports to Japan, and to promote business cooperation between the two countries. As a result, much progress has been achieved such as the establishment of a dedicated Japanese desk at KenInvest and shortened time required for the issuance of work permits. The dialogue will continue to address various issues to promote business cooperation.
Japan has played a pivotal role in aiding Kenya throughout the COVID-19 crisis. Could you give our readers a sense of the support that Japan has provided to Kenya throughout this challenging time and the outcome this aid has resulted in?
Japan has supported Kenya in dealing with the COVID-19 pandemic. We focused on three priorities, namely, strengthening the health system, pandemic preparedness and human resource development.
In August 2020, Japan provided an $69 million health sector policy loan for the attainment of universal health coverage. The support contributes to providing healthcare service during the pandemic. This reflects Japan's strong commitment to "leave no one's health behind."
In September 2021, Japan provided grant assistance of $2 million through UNICEF to provide cold chain equipment and training. Our 'Last One Mile Support' has enabled Kenya's vaccination effort.
In 2013, Japan supported the construction of the Kitengela National Vaccine Depot together with three other regional vaccine depots, with a grant of approximately $7.1 million. These depots enabled Kenya to store and roll out the COVID-19 vaccines across the country.
On 6th April 2022, Japan donated 200,200 doses of AstraZeneca COVID-19 vaccines via the COVAX facility with support from UNICEF. The vaccines have now been distributed across the country.
Japan has supported the Kenya Medical Research Institute (KEMRI) since its establishment in 1979. It is now the center of medical research in the East Africa region. KEMRI has played a crucial role in the COVID response such as analysis of variants, and domestic production of disinfectants.
Do you have any final comments for readers of The Japan Times?
Kenya and Japan will celebrate 60 years of diplomatic relations in 2023. The friendship between our two countries is strong not only at the government level but also at the grassroots level. Kenya has received the second largest number of Japan Overseas Cooperation Volunteers in the world. Many Japanese who are now in Kenya came back to the country after previous stay in the country. This is a reflection of our friendship.
For many years Africa has been considered as having great potential. Having observed many construction sites and the hustle bustle of Nairobi, I truly believe Kenya is actually beginning to realize its potential. I very much hope that, despite the distance and the lack of historical links, exchanges between Japan and Kenya will be promoted further in the coming years.